Yoga during pregnancy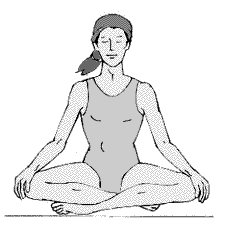 Sukhasana: Yoga for pregnancy
Sit on the floor with your legs crossed. Keep your hands on the knees. Relax your shoulders and ankles. Keep your spine erect while sitting. Feel your breadth while sitting in this position.
benefits
:
`` good for hip joint.
`` Could be performed during pregnancy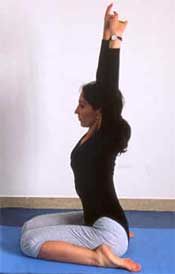 Parvatasana
Sit in the sukhasana as explained above. Move arms upwards to join palms. Do remember to inhale while doing this action. Try to be in this position for 8-10 breadth. Come to normal position while exhaling.
benefit
:
`` strengthening of chest muscles.
`` helpful in backaches. Gives more oxygen to the body.