Higher suicide risk in women with breast implant : A recent study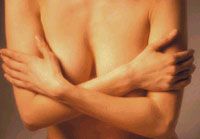 According to a new study women who have breast implant have a high rate of suicide risk then a women without it and also they have a higher gistory of psychiatric illness. There is no evidence that the procedure of implant have any impact on this high risk. Compared to general women, women with breast implant show high suicide risk as much as 2-3 times.
The study was made on 2800 danish women who went cosmetic breast implant between 1973 to 1999. This study also included 7000 women who had breast reduction and 1700 women who had other types of cosmetic surgery. the research was done to have a data for the possible illness due to breast implant such as rheumatoid arthritis and lupus but the result were shocking as suicide emerged as the major risk associated with breast implant.